Murmurings of Namita GIRLS
並田GIRLSのひとりごと
I went to see a mirror ad in a public bathhouse that is getting a lot of attention.🥰
08.08.2023
Hello.
Last Friday, I went on the "Chidori Onsen Tour" to see the mirror ad that I have been blogging about in the past.
(It's a tour where you drink sake, take a bath, and go home lol)
I was hungry after work, so I went to Izakaya Azuma to start off with a meal.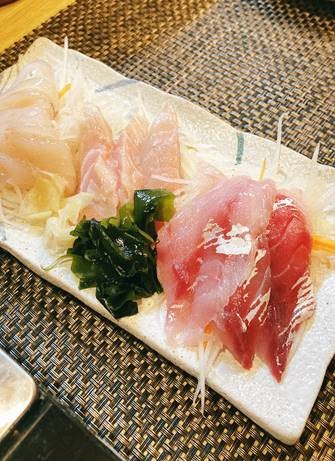 Everything was delicious, especially the sashimi.
The staff at the restaurant was interesting and comfortable, and we ended up staying for a long time.
I asked him if I could put the restaurant on my company's blog, and he said, "Sure, go ahead! They were very kind and said yes!"🥰
The food was really delicious, thank you very much!
After we were full and satisfied, we went to Chidori Onsen to take a bath 🛀.
Looking from the entrance, there was a Namitakiko mirror ad on the far right side of the room!
I was involved in the project of the mirror ad, though only for a little while,
I was happy to see it taking shape in this way.
Chidori Onsen had a sauna and a hot bath, which refreshed me immensely.
I would like to hold this tour again, so I am looking for people who would like to participate🙋.