Murmurings of Namita GIRLS
並田GIRLSのひとりごと
Come on let's do it together.
06.12.2021
How many of us are living the life we envisioned when we were young?
When I was young, I studied "developmental psychology," "hand games," etc., very seriously.
I never doubted that I was going to be a nursery school teacher.
So, I didn't mind Math A, Math I, etc., but I didn't think it was necessary for my future life at all. (I won't use them in my exams).
Even pi is useful when you have "pi".
「What are trigonometric functions?(。-`ω-)Is it good to eat?」
That's what I thought. 
Now, I spend my days struggling with drawings.
I use trigonometric functions to find angles, dimensions, and of course, pi, using "3.14" to find dimensions.
Every day, my heart cries out, "I'm a literary type!!"
It's not the life I envisioned when I was young, but I am working with a certain amount of satisfaction every day.
Even if you are in a different field, if you feel that you have to do something, you can do it.
In November, two new employees joined our sales department to strengthen our sales activities at the head office.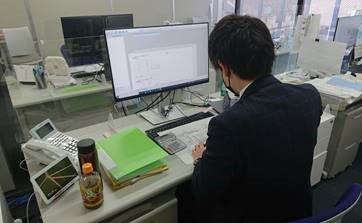 He is a stylish man who wears a three-piece suit.
Hobbies: Darts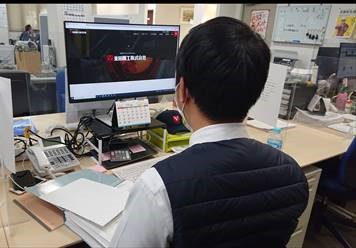 He is 180cm tall and refreshing.
Hobbies: Baseball, golf
It will take some more time before they can visit our customers, but we are currently studying hard on the inside.
They will be trained by our customers as well, so please take care of them.
Don't worry, newcomers. Our seniors also started from "0".
 let's do it together.
And to all of you who are reading this blog.
Namitakiko is hiring year-round, not only for sales positions, but also for various other positions.
If you are interested, please take a look at the following.

・CAREER OPPORTUNITIES
・EMPLOYEE VOICES
・APPLICATION GUIDELINES