SDGs
The filter cages manufactured and sold by Namitakiko are used in "bag filter dust collectors".
The filter cage supports the bag filter to filter soot and dioxin and other substances in the exhaust gas generated during incineration in the manufacturing and treatment processes of cement plants, petrochemical plants, steel plants, and waste incinerators, as well as general dust generated during crushing and grinding. It also plays a role in maintaining the dust collection effect.
Under the Law Concerning Special Measures against Dioxins, the installation of filter cages is mandatory, and they play a role in controlling the emission of dioxins into the atmosphere.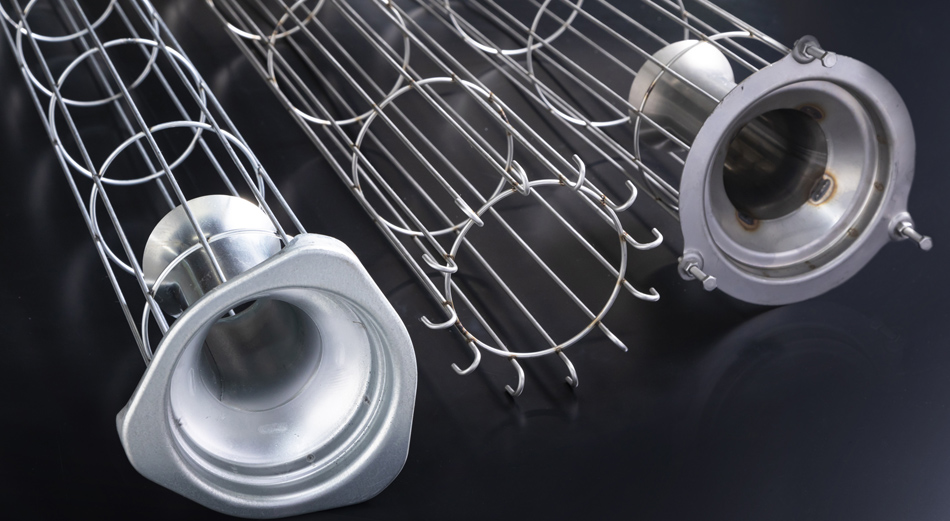 The three goals
Good health and well-being

The goal is to reduce the number of deaths and illnesses caused by toxic chemicals and pollution of air, water and soil so that all people can lead healthy lives.

Sustainable cities and communities

Our goal is to reduce adverse environmental impacts thorough management of air quality and waste.

Life on land

Environmental protection by reducing and curbing emissions of pollutants in the atmosphere is essential to the realization of a sustainable society, and we contribute to this through our filter cage products.