Murmurings of Namita GIRLS
並田GIRLSのひとりごと
Explore China 🌏 (Company Visit)
09.05.2023
円In recent years, the themes of the weak yen, China risk, and supply chain review have been discussed.
However, when you get down to the smallest detail, it is difficult to do business if you completely eliminate raw materials and components made in China.
We decided to go to China, where the waterfront policy had begun to settle down after the transition from Zero Corona to All Corona.
🛫 Shanghai Pudong International Airport (the gateway to international flights, or Narita Airport in Japan ……).
It was a rattling place.
I guess it will be a while before the old situation returns. ……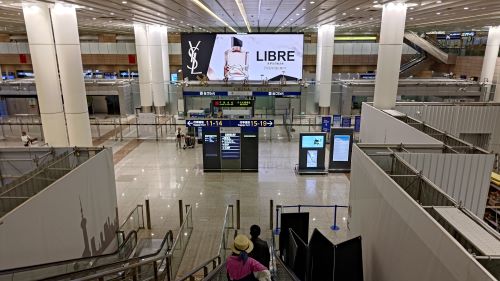 🚅 Hongqiao Station of HSR Shanghai (the gateway for domestic travel, or Tokyo Station in Japan ……).
It was very crowded.
Although domestic travel seems to have regained its former vigor, we heard from some local people that the economy is not looking …… good for the future.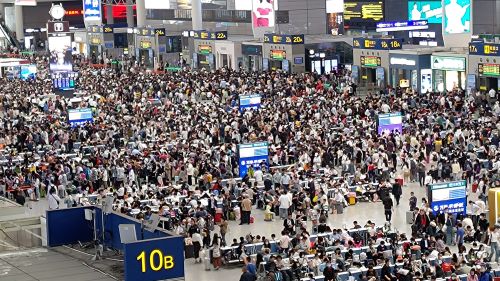 Our company visits took us not only to Shanghai, but also to an area known as Jiangsu Province.
You may have heard of Suzhou, Wuxi, Yixing, Zhangjiagang, and Nantong.
On the map, it looks as if you are going from Shanghai to the west of the inland, or from Osaka to Kobe in Japan, but actually it is like going from Osaka to Okayama or Hiroshima, and it takes about 2.5 to 3.5 hours from Shanghai by car. (That's just like China!)
There are many Japanese companies in this area, and it is not unusual for local Chinese companies to do business with Japanese companies in some form or another.
Most of the 10 or so companies we visited this time were local Chinese companies.
And my impression is that many of them said that they have not yet returned to their pre-Covid-19 work volume.
(It may depend on the type of industry…).
However, there were two companies that had been preparing for a new plant during the Covid-19 and were operating a plant more than twice the size of the previous one.
This power is indeed Chinese.
The local people were very kind and welcoming to me on this business trip.
The companies we visited and the content of our business meetings are company secrets! 😎, but there are some things we can talk about, so please do not hesitate to contact us if you are interested in the overseas business that Namitakiko is working on.
Namitakiko is doing business not only with China, but also with other countries in East and Southeast Asia.
If you have any ideas about how we can do business together, please do not hesitate to contact us!
P.S.
The Namiranger (sticker) on my suitcase This was the third time I accompanied him on an overseas business trip, and he returned safely!
QR codes can be read without any problem!