Murmurings of Namita GIRLS
並田GIRLSのひとりごと
Filter Cages for 2 x 40ft containers arrived safely in Malaysia!🚢⚓
27.01.2023
The filter cages were to be packed for overseas export, and our overseas sales staff went to Hari factory to support (observe) the packing process.
I could only take pictures and prepare shipping documents for the filter cage, which is more than 4 meters long.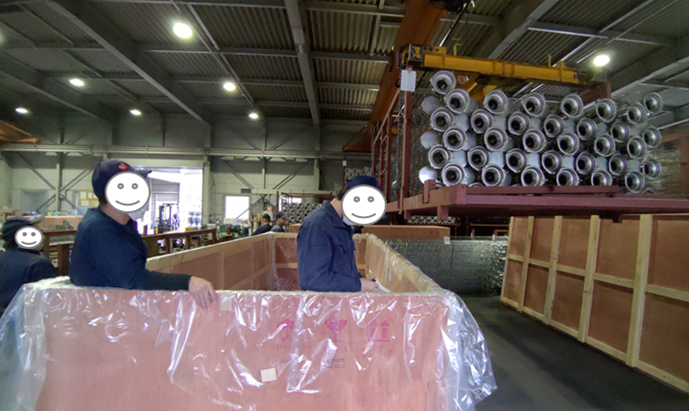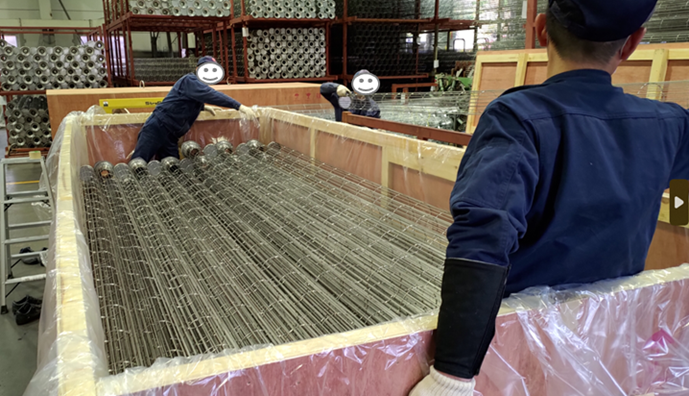 It took 6~7 staff members to pack the filter cages into crates, lift the huge crates with a crane, and finally, it was done!
I was relieved when I was informed that the crate had arrived safely at the customer's place (Malaysia) about a month after loading the crate onto the ship – it was a great relief!