Murmurings of Namita GIRLS
並田GIRLSのひとりごと
Sticker Activities
21.11.2022
Recently, when you go out for a drink, do you see stickers of various stores in the restaurant?
The stickers are a good opportunity to ask, "Do you know the master of any of these restaurants? I often go there! It's a great way to get to know each other and to start a conversation.
So! I also made stickers for Namitakiko!
We all discussed with each other about what color we liked best and the placement of the stickers, and created several patterns!👏
And when we asked the owner of a delicious Thai restaurant in Tennoji to put them up, he graciously did!
I'm so happy!
The couple next to us happened to be listening to the conversation and said, "We are related to the steel industry. We asked them about it, and it turned out that they were an iron shop owner, and that we were relatively close to them 😂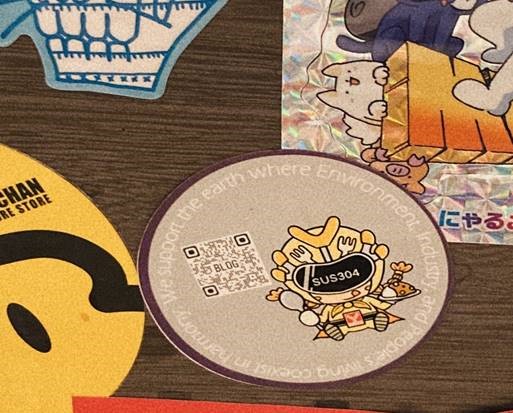 It was a nice coincidence and we got to talking and I promoted my blog.
I was very happy to hear that they thought it was interesting.
We are still in the beginning stages of our sticker activities, but we will continue to do our best to increase the number of people we work with and to make a positive contribution to the company through this kind of activity!🙋
*We are eating and drinking in compliance with measures to prevent COVID-19 infection and to ensure safety.