Murmurings of Namita GIRLS
並田GIRLSのひとりごと
Welcome to Afternoon Tea 🎂
15.09.2022
As for me, August is my birthday month. I decided to enjoy a luxurious afternoon tea, so I invited some people from my company to join me on my day off.♪
At first, I planned to go to the afternoon tea of Hankyu Railways and Miffy 🐰 collaboration, but it was so popular that it was reserved until the end of October!
As an alternative, we went to "Muscat Afternoon Tea" in Kitashinchi.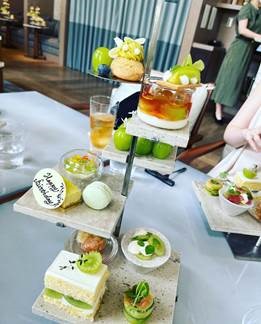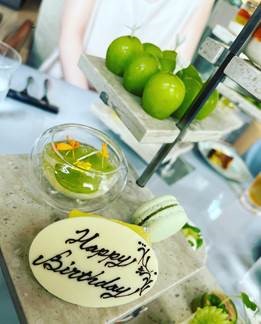 The world has become COVID-19, and it seems that afternoon tea has become the new fashion instead of nightlife, and despite the expensive afternoon tea, there were many young women in their 20s in the restaurant.
At the company, employees with August birthdays were invited to the "President's Lunch Party," where they were treated to lunch and given souvenirs, and it was August 2022, and I thought, "I love birthdays no matter how old I get!★