Murmurings of Namita GIRLS
並田GIRLSのひとりごと
Anti-mosquito coil
04.07.2022
It's July already!😎
I get mosquito bites a lot in the summer…
I grew up with my parents telling me that my blood must be very tasty because I have been bitten by mosquitoes since I was a child.
Anti mosquito coils are a must-have item at summer camps, so I always bring them!
Recently, there are outdoor anti mosquito coil holders on the market. But the ones that look stylish and cool are so expensive that I wonder how many anti mosquito coils I can buy! But the stylish and cool looking ones are so expensive that you can't afford to buy several anti mosquito coils! So we made a DIY anti mosquito coil holder!
The materials are a stainless steel plate, nuts, washers, etc.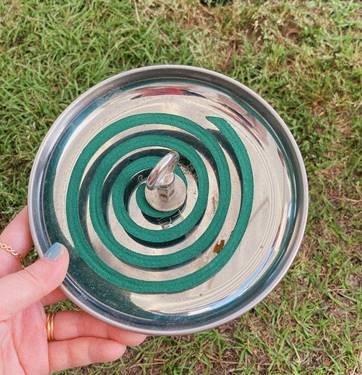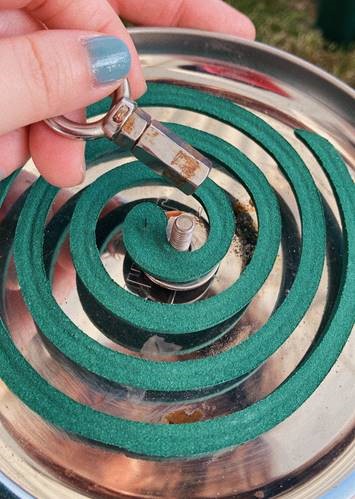 For being made so cheaply, it's easy to use, looks the part, and I'm very happy with it!
Namitakiko sometimes handles nuts and washers. But we don't often see the actual products when we work at our desk. I learned a lot about how they are used in this way.😮
It's been hot here lately, so everyone watch out for heat stroke~!