Murmurings of Namita GIRLS
並田GIRLSのひとりごと
Celebration☆1st anniversary of the blog
17.10.2022
One year ago, on September 21, 2021, our website was redesigned and On October 19, we started posting our blog and successfully celebrated our first anniversary.
Thank you very much!👏
We have posted more than 70 blogs.
We hope you are taking a look at it.
We hope you are enjoying it.
This blog is managed by volunteers from Namitakiko.
As you can see, each of us has his or her own personality, and I look forward to reading other people's blogs.
I look forward to reading other people's blogs, and it gives me a chance to realize that there is such a way of looking at things and such a way of thinking.
In the past year, our company has started various initiatives.
From various perspectives, we are working together, transcending divisions, sections, company history, and age, to contribute more to society than ever before, and to become a company that is needed by our customers.
Namitakiko will continue to work as one to make further progress.
We look forward to your continued support.
・・・・・ Is this too ostentatious a greeting for the first anniversary of the blog? 
I am sad that there are no pictures this time, so I will post a very large work of art that you can see at the "Setouchi Art Festival 2022" held on Shodoshima Island where our factory is located.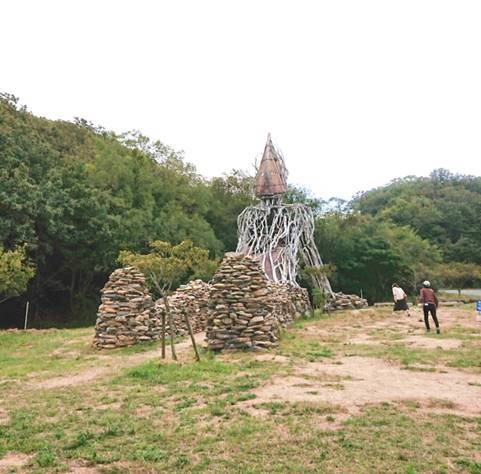 Please visit Shodoshima.
I can only feel that I have forced you to tighten it up.
Yes, as you can see, I couldn't drop it. (disappointment)