Murmurings of Namita GIRLS
並田GIRLSのひとりごと
"GOANZENNI" also in the company
10.08.2022
At Namitakiko's headquarters, the office and factory are located on the same site.
For this reason, when you go out from the office to the stairs leading to the factory side, or when you enter the factory, a warning sign is posted in an easily visible position.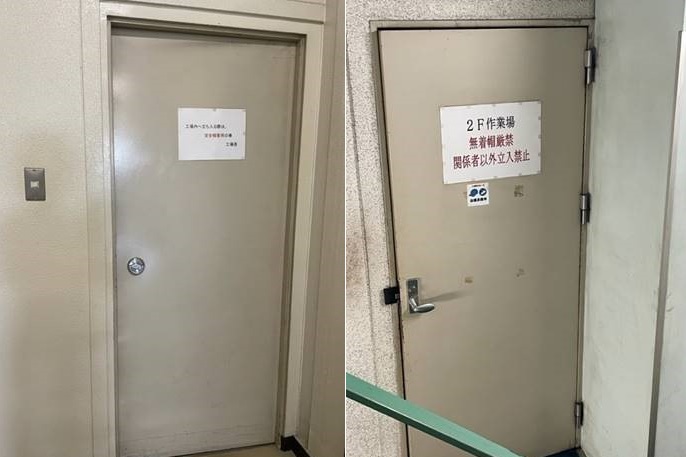 Recently, there have been many opportunities to move to the 3rd floor office, and some areas have been newly stickerized.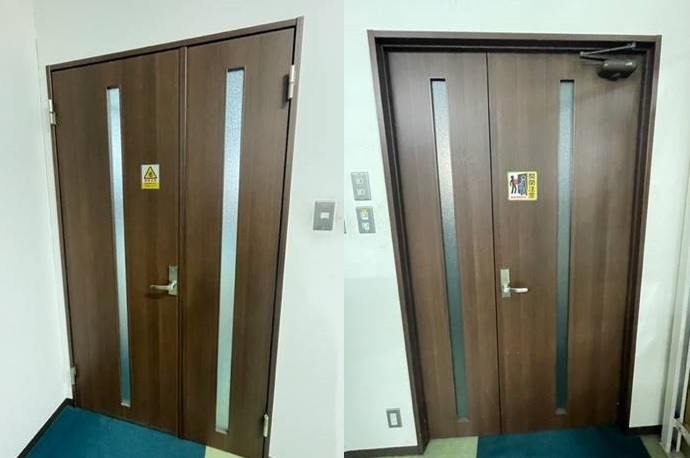 And now they're also installing domed mirrors in what used to be blind spots!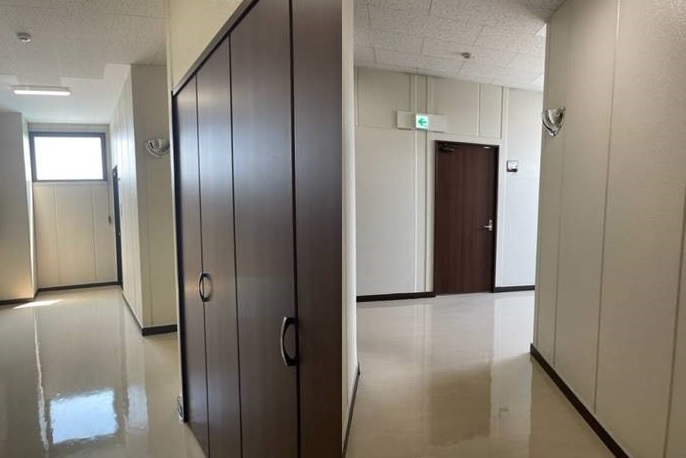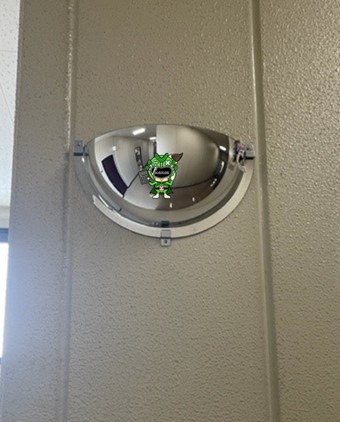 *Namita Green has appeared to protect the privacy of the company.
…↑..Do you notice something in the photo above?
Enlargement.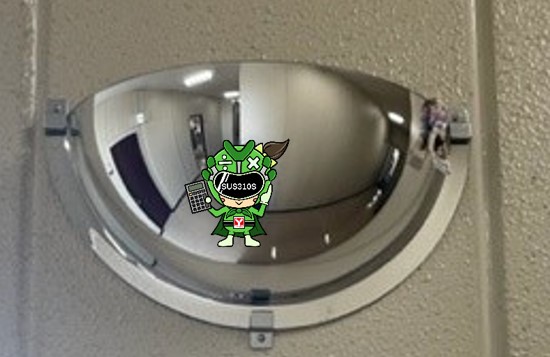 …It is coarse.
Now look at another pattern put together!


About 10 years ago, that guy who created a boom…!
Not a cup, but hanging from the edge of the mirror!
There must have been at least three other mirrors in the building… but maybe…?

…There she is! There were also some in her typical attire.
Everyone had a good sense of balance.
Even when you're in a hurry, if you check the mirror closely enough to notice her presence. There is no need to bump into her in the corner to create romance or cause a serious injury that could result in an industrial accident.
By the way, the places where she is…no, the places where this dome-shaped mirror is installed are all in offices and corridors.
Please be assured that we do not show this kind of playful attitude in the factory, where we work, and we are working hard every day to be serious and put safety first.
There are also two locations where you might pass by when you visit our company.
We hope you will smile when you find them.
So, as the hot days continue, please stay alert and be safe.
For those of you who are their gimmick
In order to increase the attention span of our employees (?) I think it would be fun to move the girls to a different department once in a while.