Murmurings of Namita GIRLS
並田GIRLSのひとりごと
The new fiscal year has begun.
04.04.2022
It is now April, and although there is still a chill in the air, I am firmly feeling spring. Mainly due to hay fever symptoms.
Every year, why does the probability of precipitation rise just in time for the cherry blossoms to be in full bloom…
It is a little tough to push through in winter clothes when it is rainy and chilly, and by the time the weather finally warms up, the cherry blossoms are often already gone.
And I can't help but cry at the efforts of the pollen between the rains. 😢🤧
Nevertheless, it is also my favorite season, as it gradually warms up and brightens my heart.
Spring, the season of partings and encounters… Namitakiko has also started a new fiscal year, and there have been organizational changes and changes in departments.
The head office sales department, to which I belong, will also consist of new members from April.
As before…or better than ever! All of us will continue to cooperate with each other and devote ourselves to meeting our customers' needs.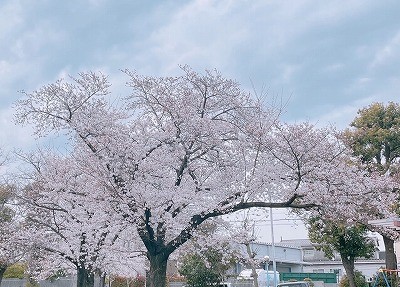 The photo shows cherry blossoms in a park about a 4-minute walk south of our headquarters.
They were blooming beautifully again this year ♡.