Murmurings of Namita GIRLS
並田GIRLSのひとりごと
mountain climbing 🏔
01.12.2021
The other day, I went mountain climbing with my co-workers to Mount Ikoma.
The autumn leaves were beautiful at the right time of year, and it was very refreshing! (*^_^*)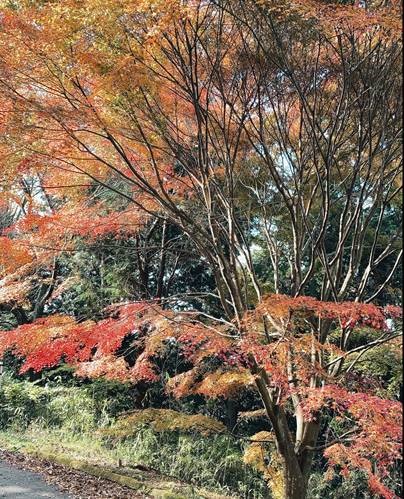 As we hiked up the mountain, we had a lot of fun talking about the old days at Namitakiko, other departments, and so on.
I hadn't been up there in a long time, and I was so tired that I kept taking breaks. By the time we arrived at the Ikoma Park, it was closing time.
I was able to take some pictures of the empty amusement park.🎠
Ikoma is easy to climb, even for beginners, so if you are interested in climbing it, please try it.