Murmurings of Namita GIRLS
並田GIRLSのひとりごと
The city's look-alike anchor?
26.11.2021
Good evening, everyone.
The mornings and evenings have been getting much colder lately.
It's cold in the morning and evening, so please take care of yourself so you don't catch a cold.
Well, I visited Miyagi Prefecture the other day.
At Sendai station, I found something that looked like a V-anchor, so I couldn't resist taking a picture of it!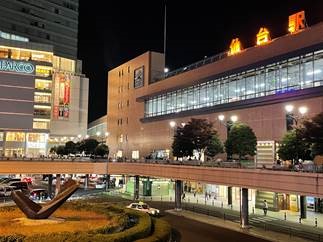 ☝Try to find it!
That's easy for you to say…!
It's the figurine on the bottom left!
It's not a V-anchor, but… doesn't it look kind of similar?
By the way, it seems to be a monument called "Aoba no Kaze".

By the way, ・・・・
⤴︎V-anchor products from our catalog.
Please try to find something that looks like our products around you.
You may find it closer than you think…!