Murmurings of Namita GIRLS
並田GIRLSのひとりごと
Rainbow goes around the world.🌈
11.11.2021
As part of its LGBT acceptance activities, Denmark's MAERSK, the world's largest international container shipping company, loaded its ships with "The Rainbow container" containers dyed in seven different colors, and spent about five to six months traveling to ports around the world. Apparently, the container arrived at the port of Yokohama in March.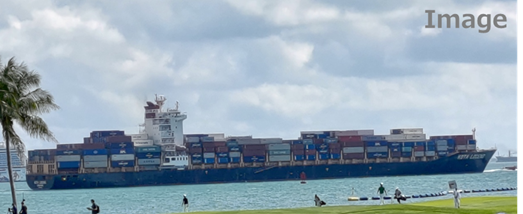 Please google the keyword "The Rainbow container". It's a shame that I can't post pictures due to copyright issues.
UNIQLO commercials, etc., and the accelerating diversity and inclusion initiatives and announcements by various companies and organizations.
As I came back to Japan from Vietnam for the first time in 6 years last year, I was in a Rip van Winkle feeling.
That's what got me thinking about what I could do to help ↓↓↓
『Rainbow 3D Anchor』
~3D anchor coated with all Nami-colors.~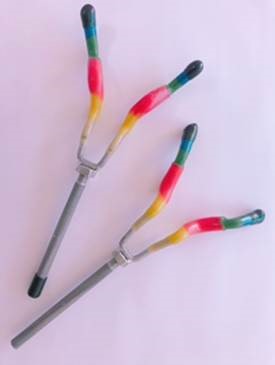 Nami-color is a coating on the tip of the anchor to create a gap between the anchor and the castable to prevent cracks in the castable due to heat exaggeration.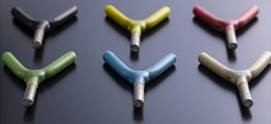 When I visit clients, I bring rainbow anchors as samples to sell 3D anchors and Nami Color Coating, and at the same time, educate them about LGBT issues. This is Namida's diversity and inclusion activity.
Namita's rainbow anchors are going from Osaka to Japan and from Japan to the world. Malaysia, India, Africa, Iran, etc. The future is near when factories around the world will be dyed seven colors.♪
(Note) Currently not for sale.
【Extra: Behind the Scenes of Development】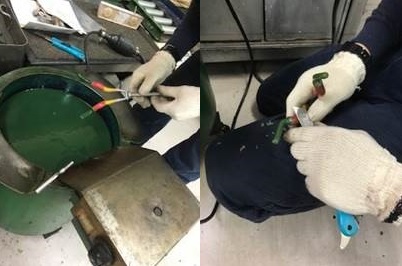 It took much more man-hours than expected….
I would like to thank the factory manager who was involved in the development and production.
Start with something small, something close to home.