Murmurings of Namita GIRLS
並田GIRLSのひとりごと
What is the Tokyo Sales Office like?
26.10.2021
This is an introduction to our Tokyo Sales Office.
Our Tokyo Sales Office is responsible for a variety of tasks, including sales activities, preparing quotations requested by customers, and making arrangements for manufacturing at our main factory. We perform a variety of tasks.
🏢Address: Sumitomo Corporation Kyobashi Bldg. 8F, 1-14-10 Kyobashi, Chuo-ku, Tokyo 104-0031, Japan
🚆Closest Station: *Takaracho Station 2 minutes walk* *Tokyo Station 8 minutes walk* *Nihonbashi Station 6 minutes walk*.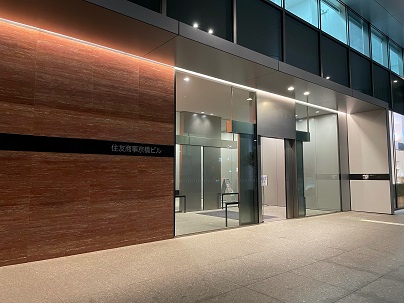 Beautiful office-building.🏢🌟
On the first floor, there is a cafe (SEATTLE'S BEST COFFEE).
They sell sandwiches and other items for lunch.🥪
The Tokyo Sales Office has a total of seven employees: four sales people and three sales assistants.
We are currently doing telework and staggered work hours.
Communication is easy and everyone is really kind and fun to work with.
There are also various stores nearby such as Takashimaya and Mitsukoshi, so please take a walk when you are in the neighborhood.
That's it for the introduction of the Tokyo Sales Office!☆彡